Sponsor an Equine Mentor ~ Help a Child, Adult, or Family
Some of our horses come from backgrounds of a difficult past and/or neglect and are at the very core of what we do here at Hillside HOPE Thru Hooves. These equines, once broken and hurting, are now loved on by many who have been through similar or relatable life struggles. The experiences of the horses give them the ability to reach out in a unique way, making them what we call "equine mentors."
For the equines who call this place home, Hillside HOPE Thru Hooves offers a safe haven, a gentle hand and a life purpose. Our training methods are based on natural horsemanship, which utilize quietness and patience to communicate with horses in their own language. It is our aim to develop trusting relationships with these amazing mentors.
Please consider sponsoring one of our "Equine Mentors." By simply choosing a sponsorship level, you can further ensure quality care to our horses and opportunity for the individuals who call this their "place to breathe."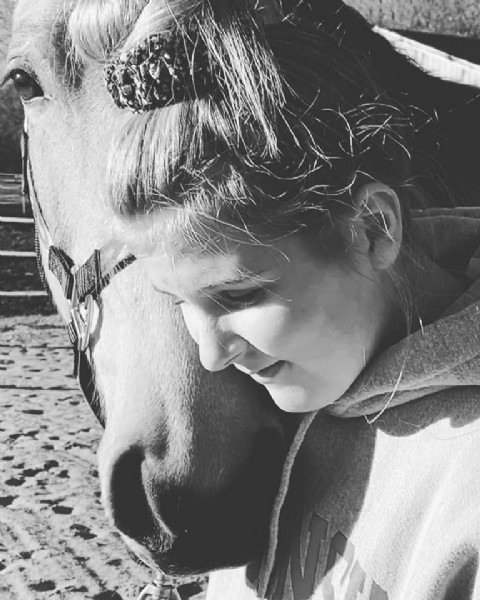 Your sponsorship will provide aid for the following:
One-on-one sessions with individuals and mentors
Daily engagement both physically and mentally
Brushing and bonding time
Daily hay/feed as needed
Supplements/Meds as needed
Regular preventative vaccinations and Vet care
Professional Farrier trimming as needed
Sponsorship Benefits
We love staying connected with those who choose to support the ministry at Hillside HOPE Thru Hooves through the Horse Sponsorship program. To show appreciation for this kind gift, each sponsorship will receive a 4x6 picture of the chosen horse and a personalized visit with that sponsored horse. (proper waivers must be signed beforehand)
To become a sponsor, please submit our Horse Sponsorship Form by clicking on the link below.
https://files.stablerack.com/WebFiles/73889/HorseSponsorshipForm.pdf
We will send you information about your horse.
Herd Boss: $200.00 per month for 12 months
Herd Foreman: $100.00 per month for 12 months
Cowboy/Cowgirl: $50.00 per month for 12 months
Wrangler: $_________ (Your choice) per month for 12 months
Trail Guide: $_______ ONE TIME donation of any amount
Sponsorship Agreement Information
This agreement in no way entitles sponsor to ownership and/or exclusive privileges in any way to sponsored animal or Hillside property. Hillside HOPE Thru Hooves accepts all liability, expressed and/or implied, for sponsored equine. Sponsor has the right to cancel this agreement with a 30 day notice to Hillside HOPE Thru Hooves administration. All monies received from sponsor to date of cancellation remain the property of Hillside HOPE Thru Hooves. Please note that there may be more than one sponsor per equine. This is to ensure that all of our horses are cared for equally, as the funds go into an account to support our whole herd. **Hillside HOPE Thru Hooves has been established as a 501(C)(3) nonprofit organization by the Internal Revenue Service. All donations are tax deductible.