Our horses are the core of what we do here at Hillside HOPE Thru Hooves. They are what we call our "angels in horse hair" who are able to read body language and emotions which make them powerful messengers to provide life changing insights.
Fancy ~ Arabian Bay Mare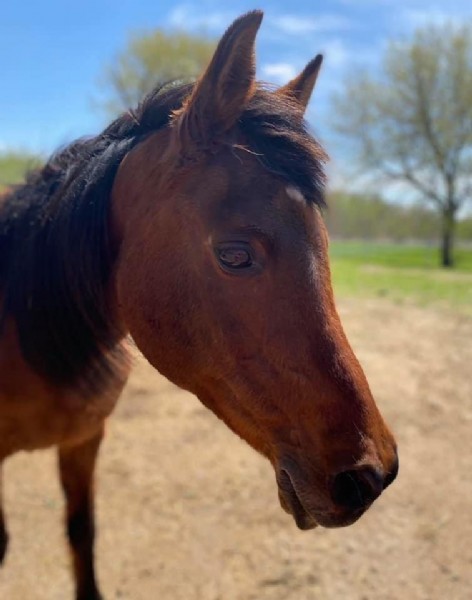 Fancy is our "lead Mare" of the herd. She is 31 yrs old. As many will see, Fancy has scars that are visible on her back, round white circles. When she was a young horse she was sent to a trainer, while working with her she spooked & ran off. When her owner discovered this, a group went out to search for her. It's amazing to imagine, but after a week she was found! However, the saddle she was wearing had slipped underneath her belly, the cinch had started to grow into her skin. She still wears the visible scars to this day. We can't imagine the trauma & fear she must have went through while she was out on her own. She is very sensitive, smart, willing to please, an all around very respectful soft-hearted horse. Her scars tell some of her story as well as help others who battle their own scars (visible or not visible) when they can connect with her & understand each other.
Gospodin
(aka Gospel)
~ Thoroughbred Gelding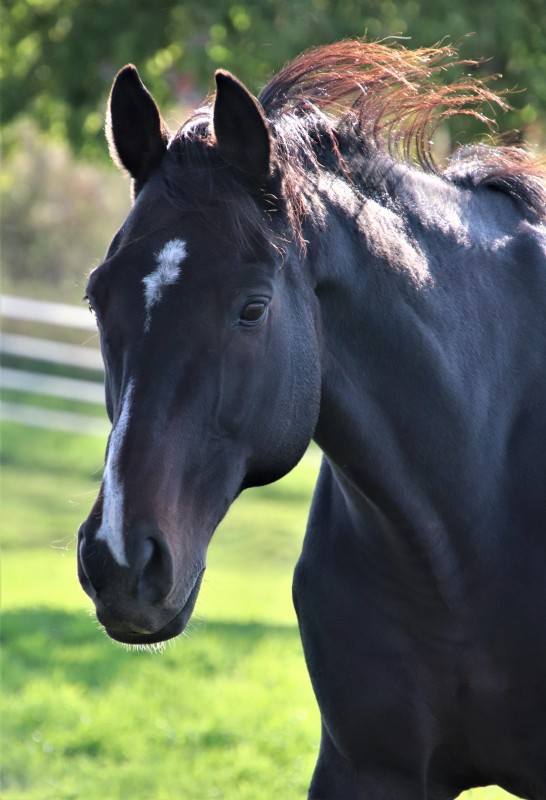 "Gospel" we call him, is our off the track retired race horse from Canterbury Park. He is 21 years old. Gospel came to us after breaking his leg on the track & was no longer able to race. We were asked by his owner if we wanted him. It was an impulse decision as we needed to give an immediate answer, however with our concern for him, we bit the bullet & said yes! He was sent on a long trip for surgery to repair his leg, then was able to finally come join our herd. He ended up with a horrific cast sore that took 6mo to heal, but with daily care, many vet visits & stall rest he finally healed! He is now safe, healthy & happy enjoying retired life with us. He had an aggressive attitude for quite sometime, but with time, patience, love, and training, the amazing transformation and positive changes in him have been a joy to see. He has become a favorite for many kids and takes in all their love! He is our "big" boy standing at a tall 17 hands! For those of you that know who Jennifer Love Hewitt is, Gospodin belonged to her as a race horse in California many years back. He won some good races in his day. He's a winner no matter what in our book. He has come a long way and is loved on by many.
Jaide ~ POA/Mini Cross Paint Mare
Jaide is a POA (Pony of America) Mini Paint Cross. (A Pony)
She is approximately 19 years old. We received a call asking if we would be interested in having her for our equine program. She was living next to a woman who had owned her years before and had then given her to a neighbor for his grandkids. Unfortunately, Jaide ended up being mistreated & neglected. The woman then decided to take her back. She was looking for a good home to donate her to. She knew of our program & thought it would be the perfect place for her. When we went to see her, she was skittish, fearful, & was missing a good majority of her fur coat from a severe case of lice. We fell in love with her instantly & wanted to bring her back home to the rest of our growing herd where she could be happy & healthy. We thought a pony would be a great addition to our program. Within a couple weeks she was given a clean bill of health & was on her way to her new home with us! She found her place within the herd rather quickly. We had some "trust" issues with her at first, she was very nervous of new objects, haltering & putting the lead on her. She was very afraid. Slowly she began to trust & accept that we were her friends & learned what love & care is. As time went on, she overcame most of those fears & has become the sweetest little pony with so much character to her! She is a different pony from the day she first arrived. She keeps a sweet spirit about her. She's one you can cuddle right up to & she'll cuddle you right back.
Our "Equine Angel's" Who Have Gained Their Wings ~
Our Beloved "Charee"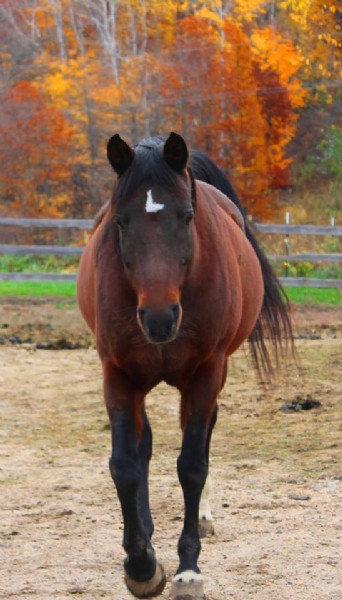 Our "Goat" family plays a role at the ranch as well!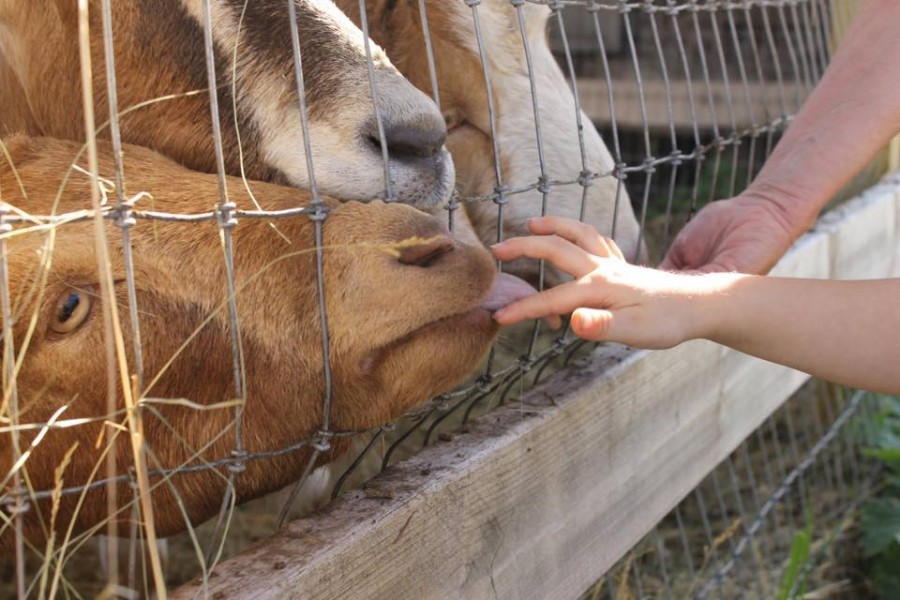 Nellie ~ 11 yrs old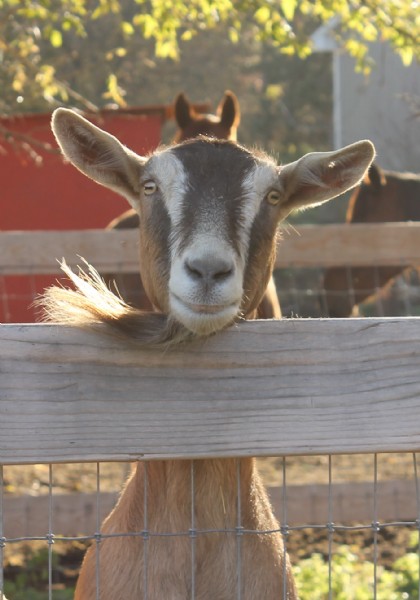 Millie ~ 8 yrs old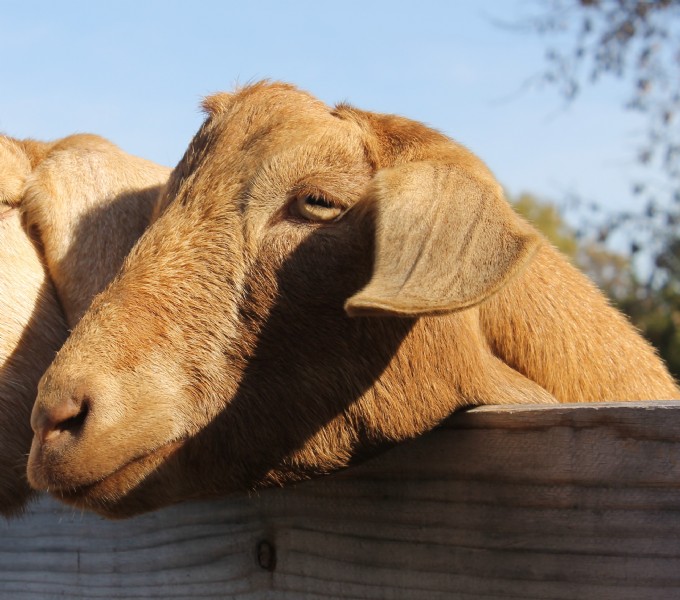 Our Beloved "Billy" who gained his wings ~